Food for thought


︎by Magdalena Puchalska, Brand Designer




Does a store bought or homemade cake look better in front of a camera? Depends.

Should the cake look quite advanced, because you have all that free time in your life now thanks to the new Pleo Bills feature?

Perhaps if you're into baking you might have your signature cake you're proud of, but will it survive a morning bike trip to that stylish (but not too scandinavian minimalist) Airbnb we've hunted for 2 weeks?

It should look half done - the act of decorating plays important role in the script. Who's good at decorating?

Should we have man's or woman's hands in that scene?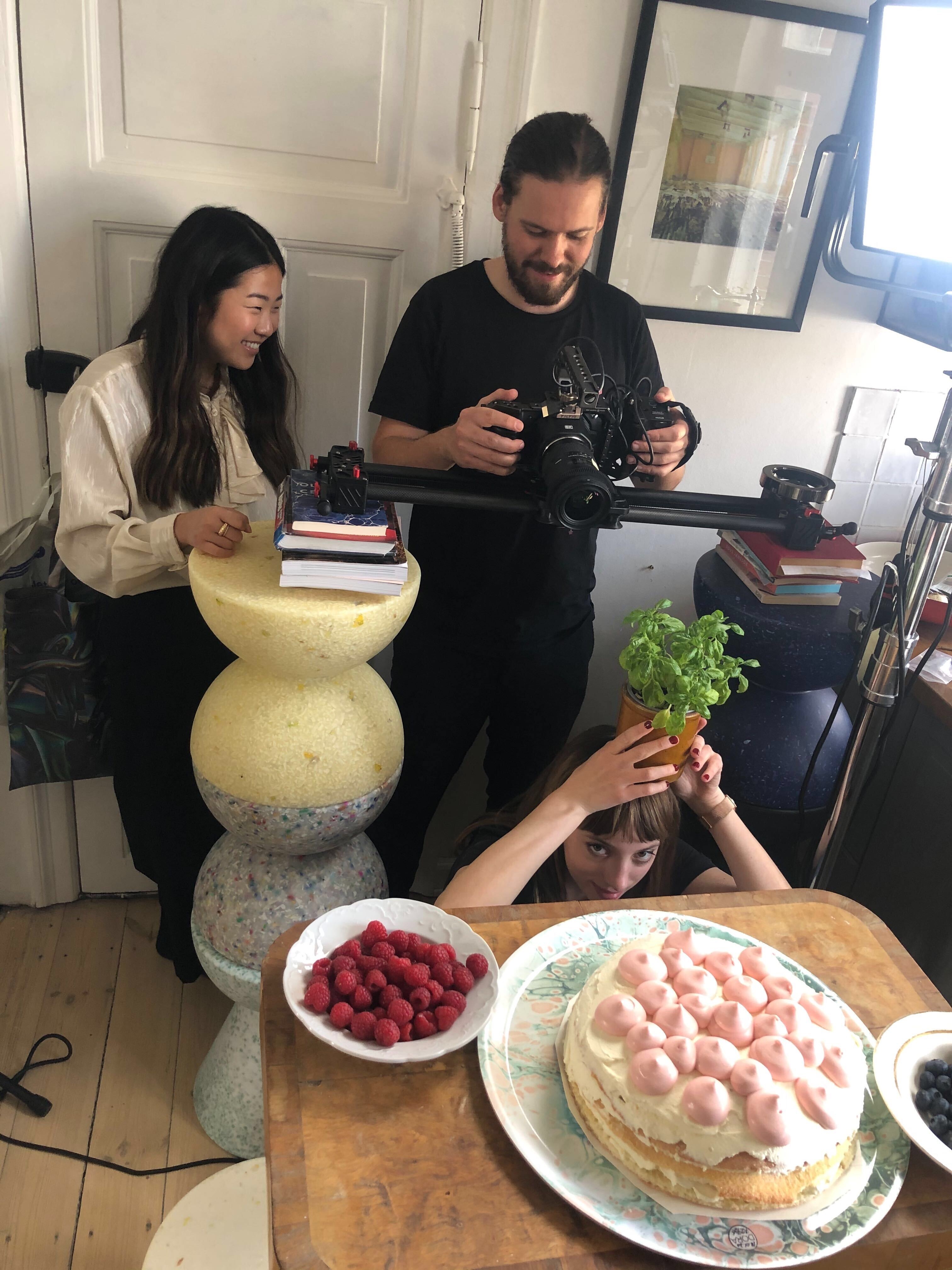 In the end we have only one homemade cake, so the margin for mistakes is narrow. Let's ask Thea, she's confident about her skills. Indeed, these icing pens are awful.

The cream melts, lights create a lot of heat.

How about she places blueberries on top of the cream swirls?

Can you start from your left? Yes. Do that again, please.

It melted.

Let's try the Orfeus cake? Oh, it's called the Othello cake, right?

Let's bring the cakes back to the guys in the office.